Floating over the Aegean Sea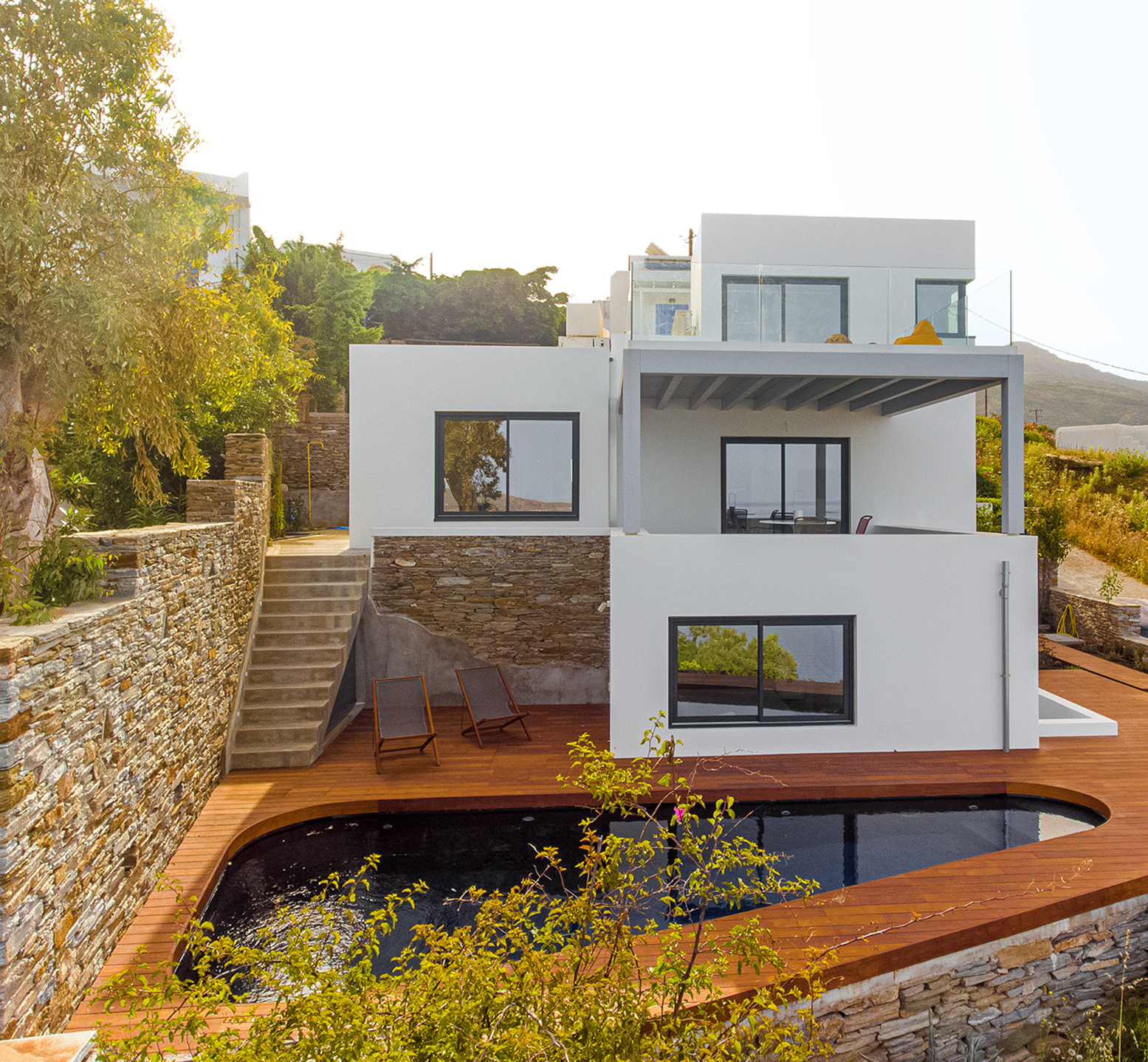 Driven by the growing need for relaxation and recreation, both of which are mainly satisfied by the beauty of the landscape, the house was renovated by its owner during winter 2019-2020 to provide her family with a unique escape all year round.

The Blue Frames Summer House appears as a synthesis of cubist volumes. The configuration consists of small interconnected volumes as a contemporary translation of the traditional architecture of the house originally built in 1986. From each point of the house, frames are created that capture alternating images of the sea and the horizon. Viewpoints begin and extend from each and every different house area, and blue seas and skies emerge provoking serene emotions. The house remains in continuous relation and connection to the blue horizon. Residents can enjoy panoramic views over the Aegean Sea without giving up their privacy.
The Blue Frame Summer House is situated on the southwest coast of the island, namely "xilokarida" only 5.2 km from the port of Gavrion neighbouring the small town of Batsi. The location is ideal giving the vicinity to some of the nicest and well protected from the "meltemi" beaches of the island, as well as the vicinity to the village of Batsi for grocery, local produces and other necessities.
Batsi is a former fishing village and still has its charms. During summer it is vibrant and busy.